Process
Paper
Mohawk Via Vellum Bright White 100C
Size
4x6in
Typeface
Akkurat Pro, Forma DJR Display
Skate Louis

St. Louis has an undoubtedly vibrant skate culture. The independent, no rules, free thinking mentality of skateboarding has attracted many St. Louis natives over the years. Photographer skaters Matt Pfaff and Andy Wissman have devoted their lives to documenting the sport. This collection examines the stories, experiences, and challenges of what it means to be a skater in St. Louis.
Skate Louis

"Skate Louis" is a set of 12 postcards that aims to explore the vibrant skate culture of St. Louis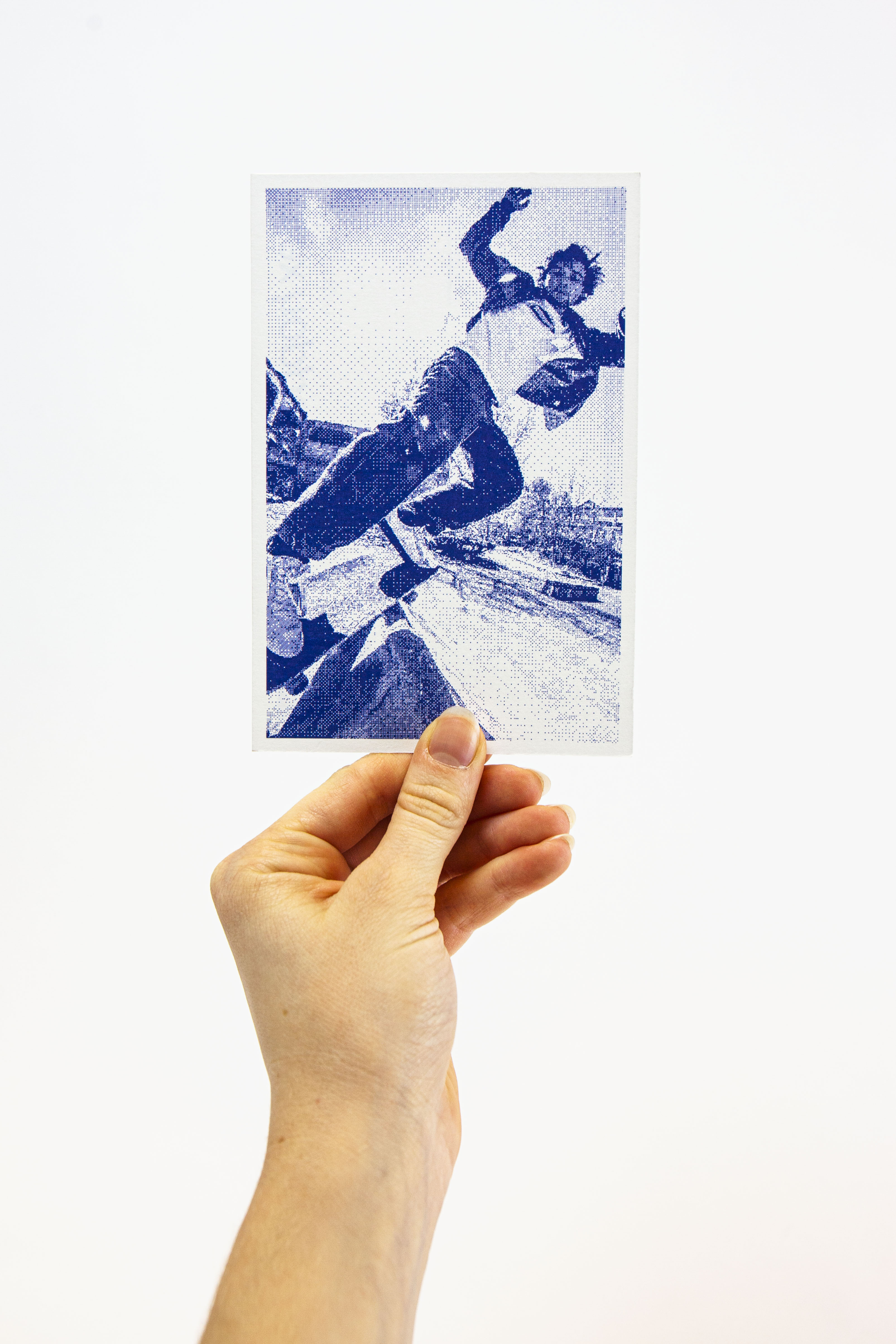 The set of 12 postcards includes a combination of locations, portraits, and action shots all specific to the St. Louis skate culture.